This site is the home for a podcast and unconference hosted by Ryan Price and Kathryn Neel. We will be interviewing people who are creating awesome and interesting things that skirt the boundaries between science and art. Join us for the ride.
BATT Podcast 7: David Thomas Moran
"I'm definitely an Ex-Patriot when it comes to Disney..."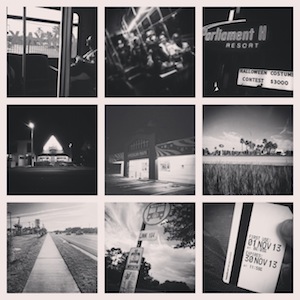 David Thomas Moran is a phoneur, photographer and game designer currently involved in the TRansit Interpretation Project who works in urban mobile games, creative place making, and has many interesting projects. He is pursuing an MFA from UCF in Emerging Media. In this episode we also discuss how the creative community in Orlando can reach out to the West and the tourist-driven part of our economy.
Mentioned in this podcast
Inspiration
Picks of the Week
Music: "5 dan b4g, in C" by junior85 (Tony Higgins) via Vimeo Music Store
Follow us
Post date:
Friday, January 31, 2014 - 17:18